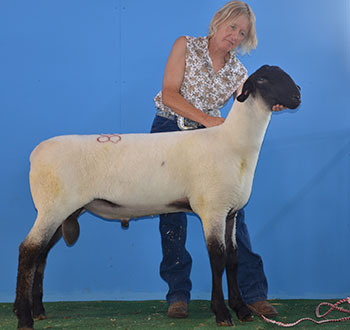 Fisher 17-14
5th January Ram Lamb
Midwest Stud Ram Sale, Sedlia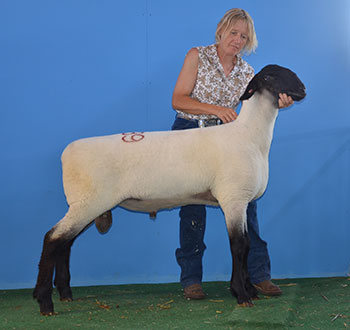 Fisher 17-15
4th February Ram Lamb Class
Midwest Stud Ram Sale, Sedlia


We have several Ram Lambs with these same genetics for sale at the farm.
These matings surpassed our expectations in quality and uniformity.
We are excited about our ewe lambs as well from this mating. We will not be selling ewe lambs due to the low numbers.

We have bred ewes for sale at the farm.
We do, however, plan to sell bred ewes this fall. Ages of these ewes range from yearlings to four year old ewes. Many of their daughters were replaced back in the flock. These ewes have produced well for us and carry the bloodlines of Bruns, Orwick and Quam. All ewes are RR/NN.
Don't miss out on this offering. We are downsizing the flock, only because of labor reduction are we offering these quality ewes. Check out our Stud Rams to see the pictures of the genetics incorporated in these ewes. These reference sires were all popular genetics of their time.

We are offering a yearling ram for sale.
We are offering a yearling ram for sale. He is a 3/4 brother to our ram that weighted in @ 420 pounds. We expect this yearling will be similar in size when he reaches his grown potential. His full brother sold at The Midwest Stud Ram Sale this past summer. If you are looking for a production oriented ram, check him out. He is the son of Tyrant.

Ram Lamb Offerings
We have retained several ram lambs sired by POWER. They are half or 3/4 brothers to the lambs we sold at Sedalia and showed at the Iowa State Fair. If you are looking for consistency and it is important in your program, look no further.